ENGINEERED FOR LONG LIFE AND QUICK UPFIT.
The heavy-duty vocational frame underneath the 47X is engineered to stand up to the demands dump trucks, concrete mixers and crane trucks experience on infrastructure and construction projects, while being lighter weight, more durable, easier to service and extremely Truck Equipment Manufacturer (TEM) friendly.
Single Channel Rails
Not only does the 47X offer the industry's first high-strength single-channel rail rated 3.8 million RBM without an insert, there's also a new, stronger 9.5mm rail that delivers the same RBM rating as an 11mm while saving nearly 100 pounds.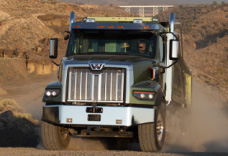 Splayed Frame Rails
Splayed frame shape at the front of the chassis allows for lower engine and radiator packaging that optimizes hood slope for increased visibility and safety, as well as improved engine serviceability.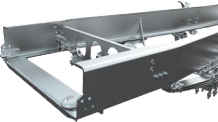 Full Parent Front Frame Rail Options
Multiple parent rail front frame extension options are available, eliminating the need for bolt-on extensions or reinforcements.

Easier Upfit
With our proprietary digital frame layout tool, dealers can make sure your truck is spec'd to give truck equipment manufacturers the space they need to help make upfit easier direct from the factory.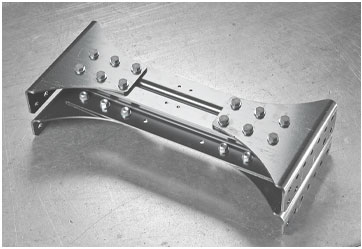 Standard Aluminum Crossmembers
Cast aluminum forward, rear suspension and end-of-frame crossmembers are standard across the X-Series vocational lineup to provide greater weight savings.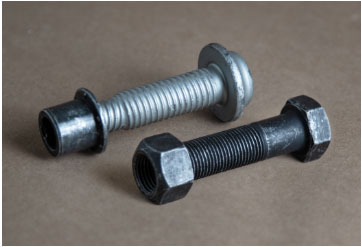 HEAVY-DUTY FASTENERS
Phosphate-coated Class 10.9 fine-thread fasteners offer a high clamp load and don't require maintenance.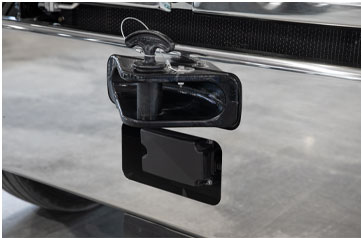 FRONT TOW ASSEMBLY OPTIONS
A number of towing device options mounted directly to the front frame head for incredible strength, allowing you to pull your truck free without damage.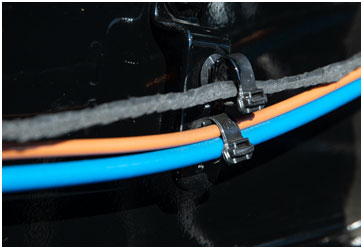 ROBUST ROUTING AND CLIPPING
Frame rail stand-offs keep wiring and air lines separated and away from the chassis, decreasing chafing and debris build-up for reduced corrosion. Heavy Duty and TEM-dedicated routing and clipping options are available for more complex upfits.
Power Take Offs
From snow plows and concrete mixers to bulk haul tractors and everything in between, the wide selection of options on the 47X lets you choose the right combination of PTOs – FEPTO, REPTO and transmission-mounted PTOs – so you can install the equipment you need for your application.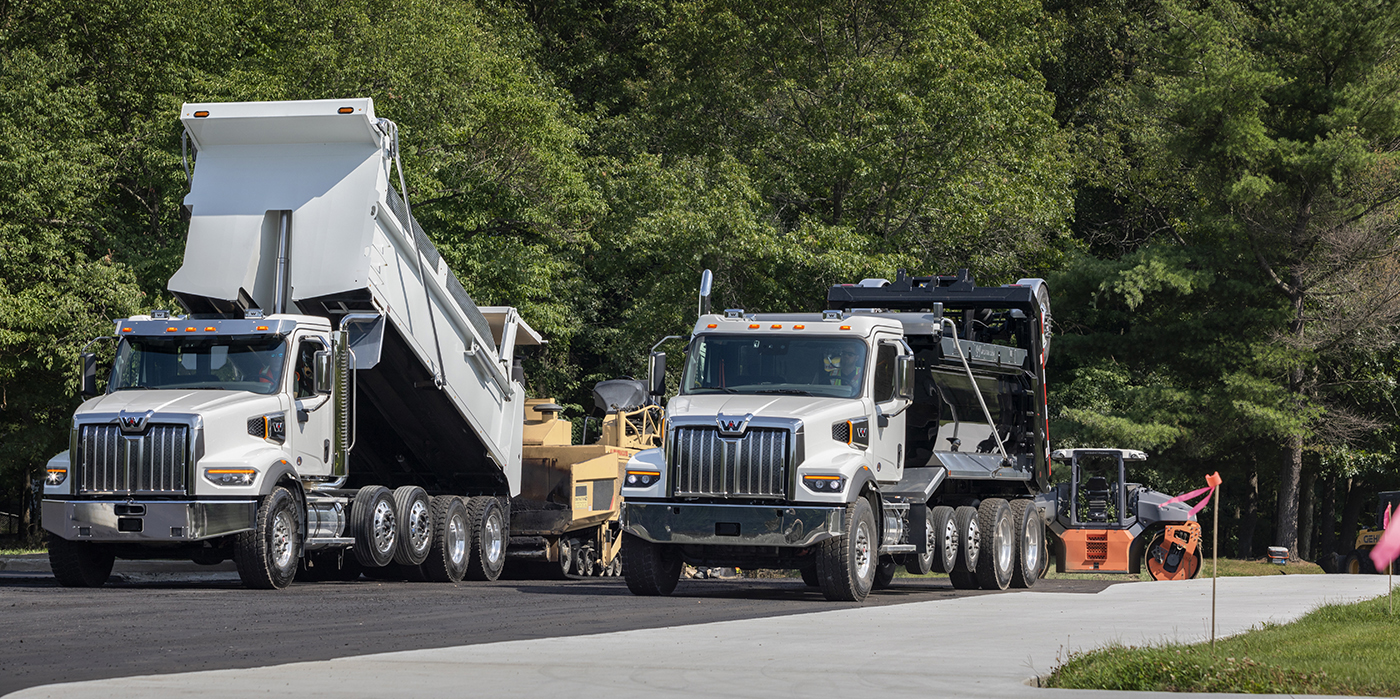 Best-In-Class
PURPOSE BUILT OPTIONS
Bumpers
The 47X offers three bumper styles in various finishes and thicknesses, as well as a boxed-in bumper with an optional grille guard for logging applications. A bumper mounting position specifically designed to optimize packaging to meet bridge laws, shortening BBC to 110.8", is available.
Twin Steer Axles
Factory-installed Detroit® Twin Steer front axles are available with a 40,000-lbs rating and set-back configurations for applications such as concrete pumpers. A set-forward axle prep kit option is available.
Front Tow Devices
A number of towing device options mounted directly to the front frame head of the 47X for increased strength and durability with up to 140,000 lb tow capacity.
Tool Boxes
Durable, lightweight aluminum tool boxes are available in 18-, 24-, and 34-inch widths. All are locking and can be ordered with plain, polished or diamond plate finish covers.
Battery Boxes
Battery boxes in the 47X can be mounted between rails, inside the cab or on the frame. The frame-mounted boxes are also made from lightweight, corrosion-resistant aluminum for long life. A new two-battery option is available for additional weight savings.
Snow Plow Options
The 47X features options ideal for snow plow applications including:
Raised fuel tank and aftertreatment mounting when spec'd with Cummins L9 or X12 for trucks upfit with a belly plow
Rectangular fuel tanks are available for further ground clearance
FEPTO radiator for front-mounted equipment
Right-hand outboard under-step-mounted horizontal aftertreatment system assembly with a right-hand-mounted vertical tailpipe for optimal packaging and body integration
Air Cleaner Options
The optional pre-cleaner removes a majority of particles out of the air before entering the primary air cleaner, extending filter life and service intervals in off-road environments.