Model
57X
Born from the driver's need for increased efficiency, safety, and comfort. Purpose-built to redefine what a highway truck should be.
Find a Dealer
Request a Quote
OVERVIEW
THE TRILOGY OF TOUGH
IS NOW COMPLETE
Introducing the 57X, the newest member of the Western Star X-Series family and the most advanced and driver-focused highway truck we've ever built.
Built on a history of toughness and equipped with technology, comfort, safety and efficiency that rewards you every time you get behind the wheel and when you check your bottom line.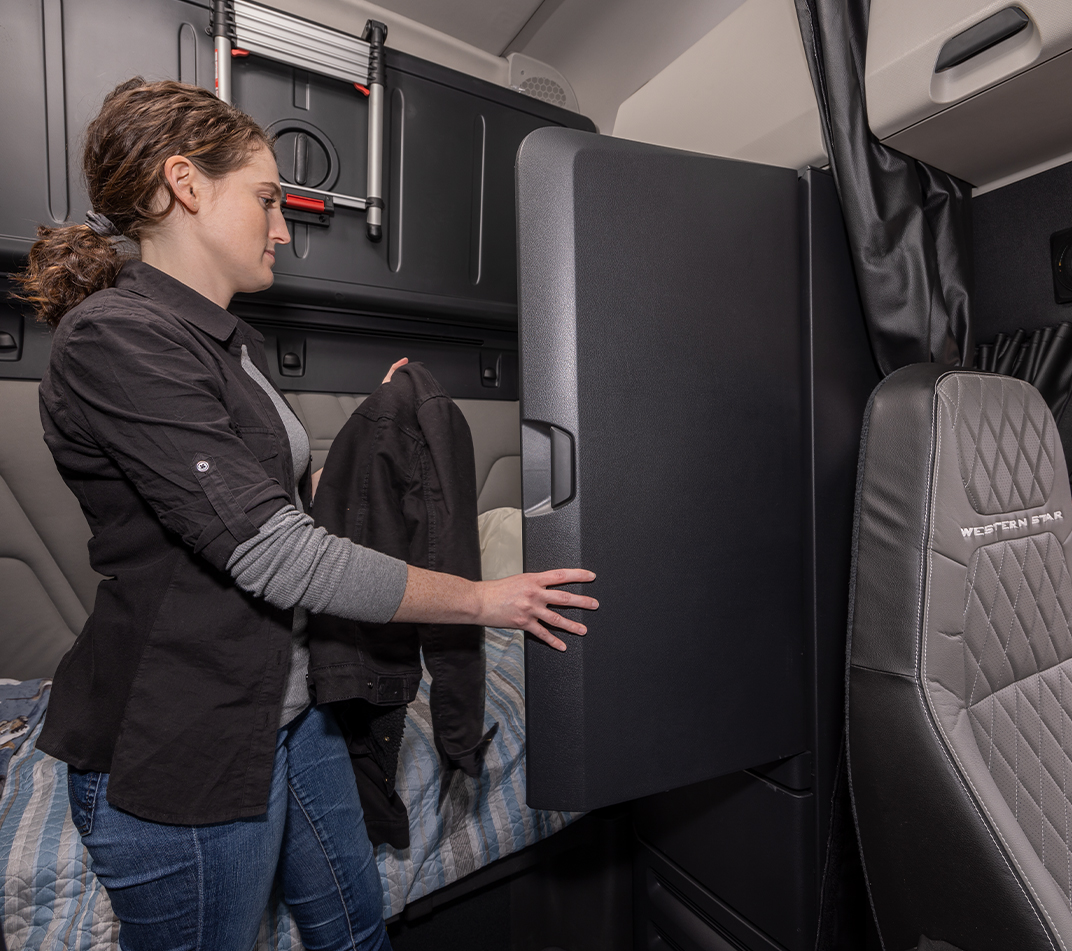 Cab
The Most Driver-Focused Truck On The Road
Making life easier for those who drive our trucks is always high on the priority list, so we've taken cab life a serious leap forward. It begins with our new digital dash display: bright, clear, customizable and intuitive. Then there's the driver's lounge in back. Equally as customizable, it's easily spec'd out with optional features including a flat-screen TV, refrigerator, dinette, a full-size Murphy-style bed and more.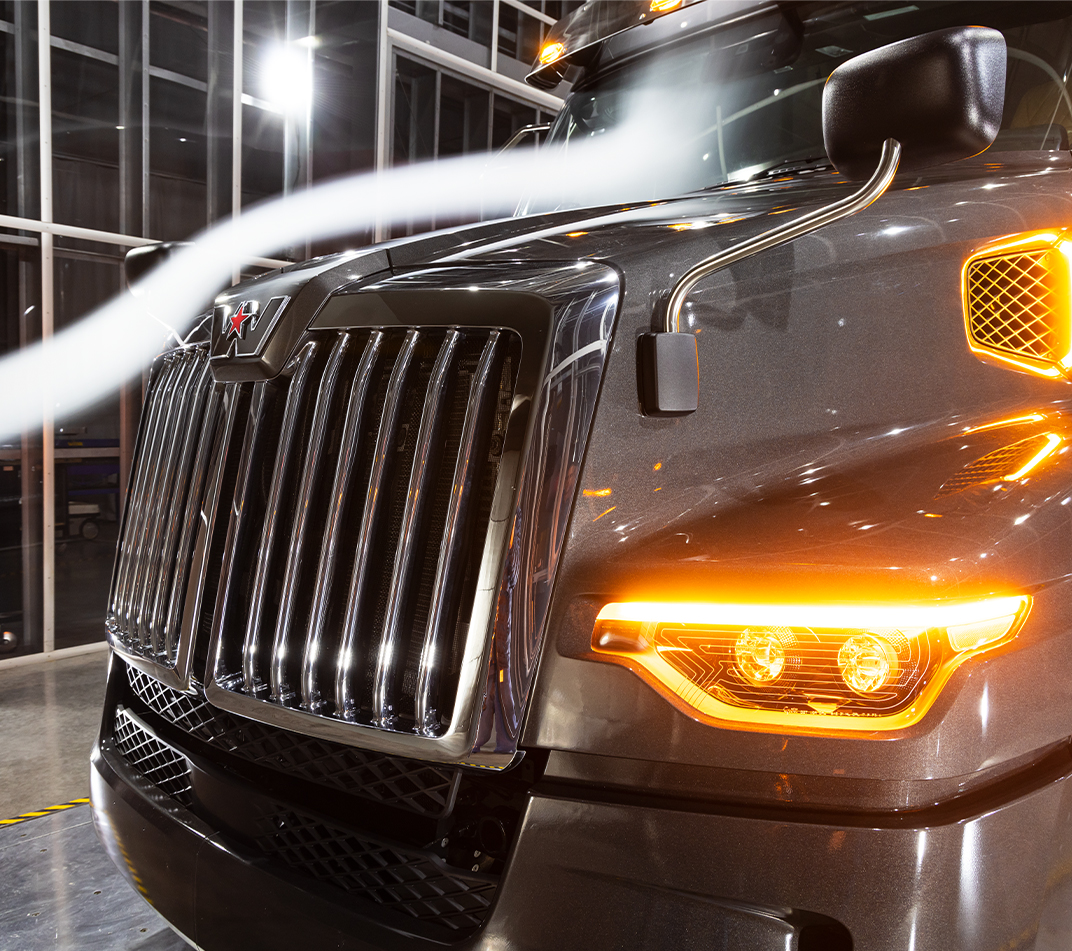 Efficiency (Aerodynamics and Powertrain)
Advanced Aerodynamics And Greater Fuel Efficiency
We've pushed the laws of aerodynamics to the max and these advancements, coupled with the latest powertrain technologies, have come together seamlessly to deliver the most fuel-efficient highway truck we've ever made.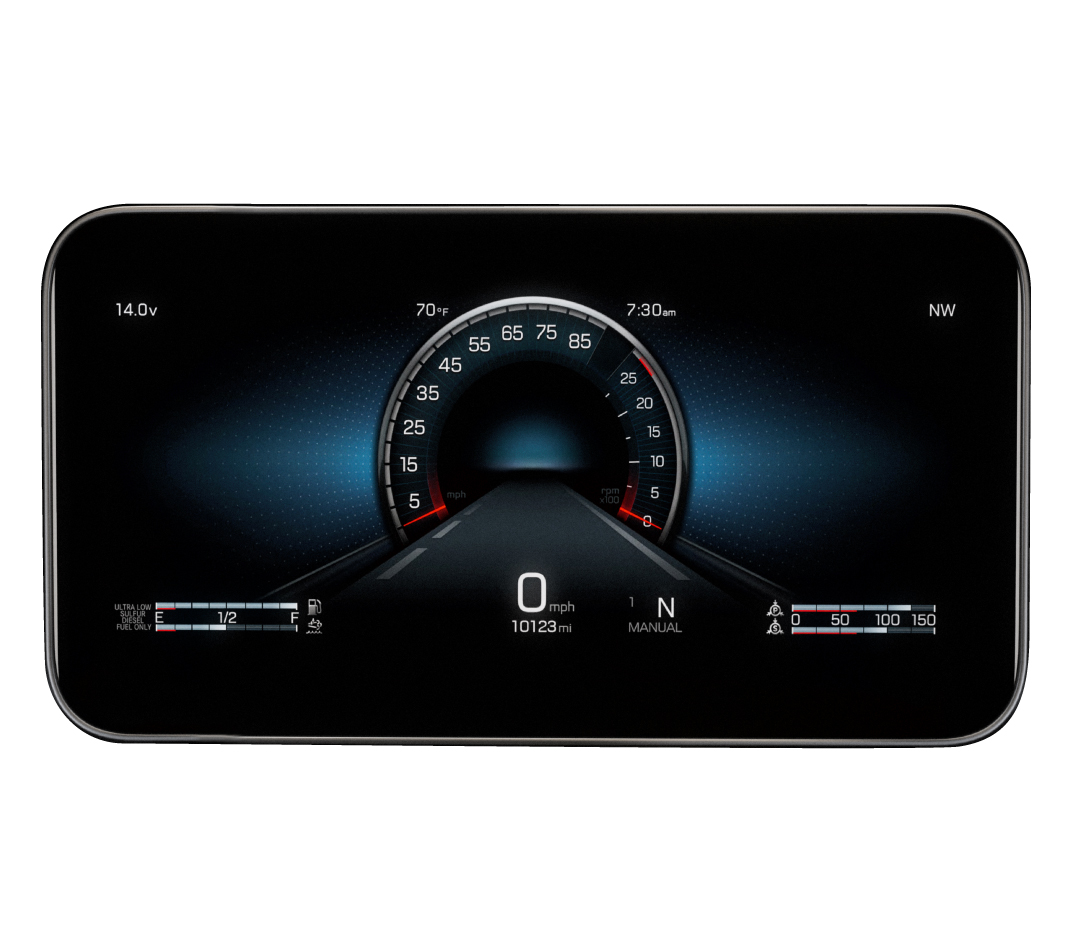 Digital Dash
Created To Make Driving Easier
A 12" A-panel display and 10" B-panel display provides access to all the data and entertainment you need, without your hands ever leaving the wheel.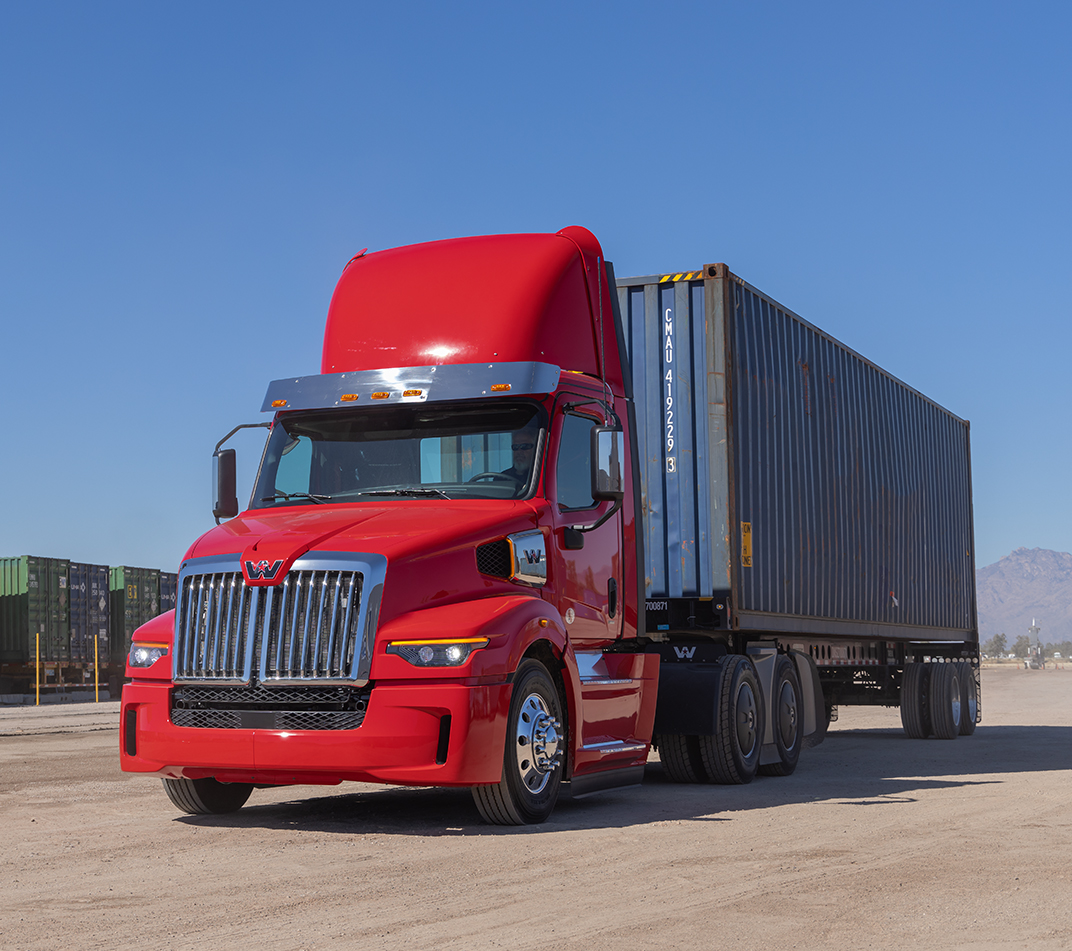 Connectivity
More Data Means More Uptime
Our X-Series trucks represent a big advancement in productivity for Western Star trucks thanks to Detroit Connect®. Detroit Connect translates the performance data of any type of truck into real-time information you can use to make decisions that can help you keep those trucks on the road and earning.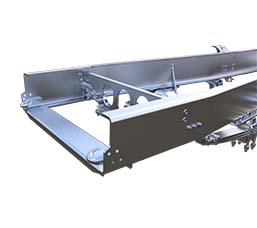 Chassis
Engineered To Perform
The 57X rides on a durable Daimler corporate chassis, backed by millions of miles of proven performance.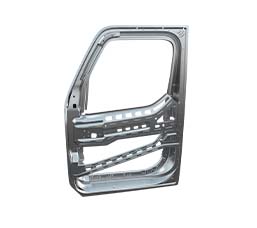 Doors
Engineered For The Long Haul
Steel-reinforced aluminum with internally mounted hinges for greater durability and no sagging.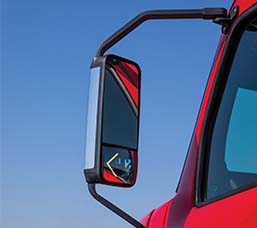 Mirrors
Form And Function Working Together
Our C-Bar Mirror System was created for maximum stability and aerodynamics to help your drivers and your bottom line.
Safety and technology as advanced as its design.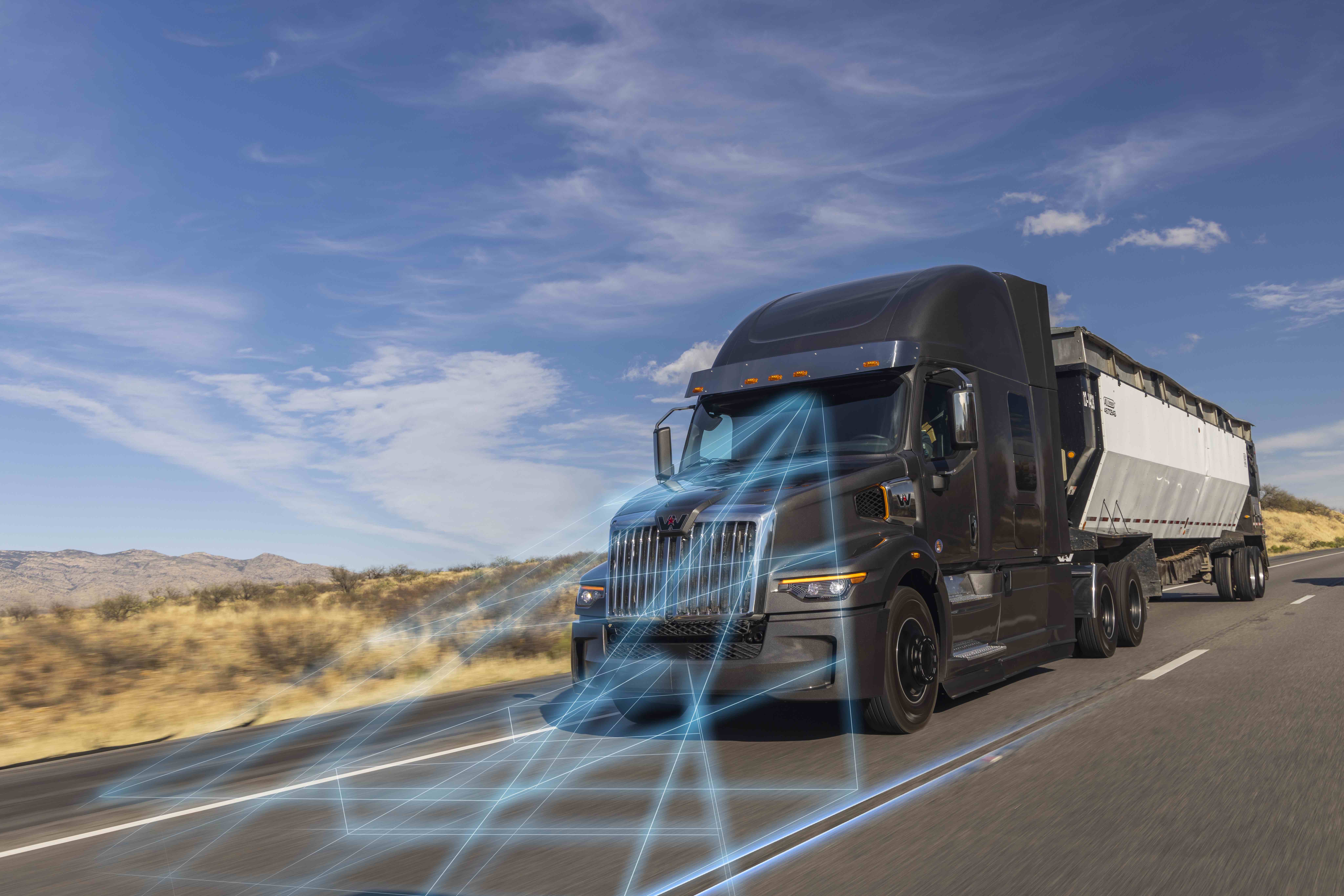 See Detroit Assurance in Action.
From anticipating traffic slowdowns to protecting blind spots to keeping trucks in their lanes, Detroit Assurance® Suite of Safety Systems has the technology to help improve safety and uptime.
State-of-the-Art Safety from Detroit
The 57X comes equipped with the entire Detroit Assurance® Suite of Safety Systems, the most advanced safety technology in the industry. The suite features a number of safety-improving technologies, which you can learn more about right here.
Learn more about
Detroit Assurance
Active Brake Assist 5
Active Brake Assist 5 detects distance and speed to moving and stationary objects in its path and determines if braking is necessary. It's the only system on the market that works down to 5 MPH*, making it ideal for travel in congested urban areas. It also recognizes pedestrians who are about to cross in the truck's path, alerting the operator while partially braking, followed by full braking if the operator does not react.
*with Detroit® DT12® transmission
Adaptive Cruise Control To 0 MPH And Tailgate Warning
Detroit Assurance technology enables state-of-the-art features such as Adaptive Cruise Control to 0 MPH to ease driving in stop-and-go traffic, as well as help mitigate front and rear collisions.
Brake Hold Mode
Whether stopped in heavy traffic or for any other reason, this state-of-the-art feature can keep a truck* stopped when the driver removes their foot from the brake. Brake Hold Mode can be engaged by pressing the brake pedal all the way down. It automatically disengages when the driver accelerates.
*with DT12 Transmission
Lane Keep Assist
Lane Keep Assist reads and tracks lane markers to help drivers keep their trucks centered in their lane.
Lane Departure Protection
This safety feature detects when a truck drifts out of its lane and then actively steers it back on course.
Side Guard Assist
A game changer for safety, Side Guard Assist detects objects on the passenger side of the truck and alerts the operator.
Active Side Guard Assist
This industry leading technology detects and actively prevents the truck from making a right turn into moving cyclists and pedestrians in urban situations.
Durable and Expansive Windshield
Field of Vision

- Delivers best-in-class field of vision thanks to a surface area that's 28% larger than our previous product offering, making it one of the largest windshields in its class.

One-Piece Design

- One-piece, roped-in design enhances the field of vision with an unobstructed view, while providing easy replacement in case of damage.

IMPACT RESISTANCE

- Optional TufGlass impact-resistant windshield is 2.5x more resistant to damage, reducing repair costs and downtime.

SOLAR TINTED GLASS

- Standard solar tinted glass reduces heat in the cab, improving operator comfort.

WIDER WIPER ZONE

- 24-inch wiper blades that cross over the center of the glass for a 37% improved wiper zone, giving operators greater visibility and a more unobstructed view.
Dual Stage Intelligent LED Headlights
Impact Resistance

- High-impact polycarbonate lenses with additional hard coating protection to prevent cracking, scratching or damage to the headlight from rocks or road debris.

Heated Lens

- Optional Dual Stage intelligent heat grids to melt away ice and in humid environments, eliminate condensation, in minutes.

Integrated Amber DRL

- Integrated amber daytime running lights that double as turn signals, making the truck more visible to oncoming traffic.

Wide Illumination

- LED output is designed to fully illuminate the road, including off to the sides of the vehicle, to reduce eye fatigue while letting operators detect objects sooner.
This is how cab life is supposed to feel.
Daycab: door map pocket does not have a fabric insert
Sleeper: door map pocket insert color matches trim color
Not all seat combinations are shown
The 57X Dash
The ergonomic dash with digital interface features an easy-to-read and customizable layout that displays you the data you need at a glance. With integrated steering wheel controls you change vehicle information and entertainment settings without your hands ever leaving the wheel.
Digital Dash
Features up to six customizable gauges that provides important engine information and alerts from Detroit Assurance and Detroit Connect Virtual Technician®.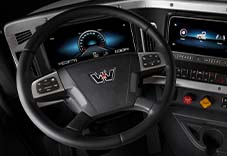 MULTI-FUNCTION STEERING WHEEL
Leather-wrapped steering wheel offers integrated controls for stereo, Driver Command Center interaction, cruise control and cruise interrupt, as well as a Bluetooth® connection for mobile phones.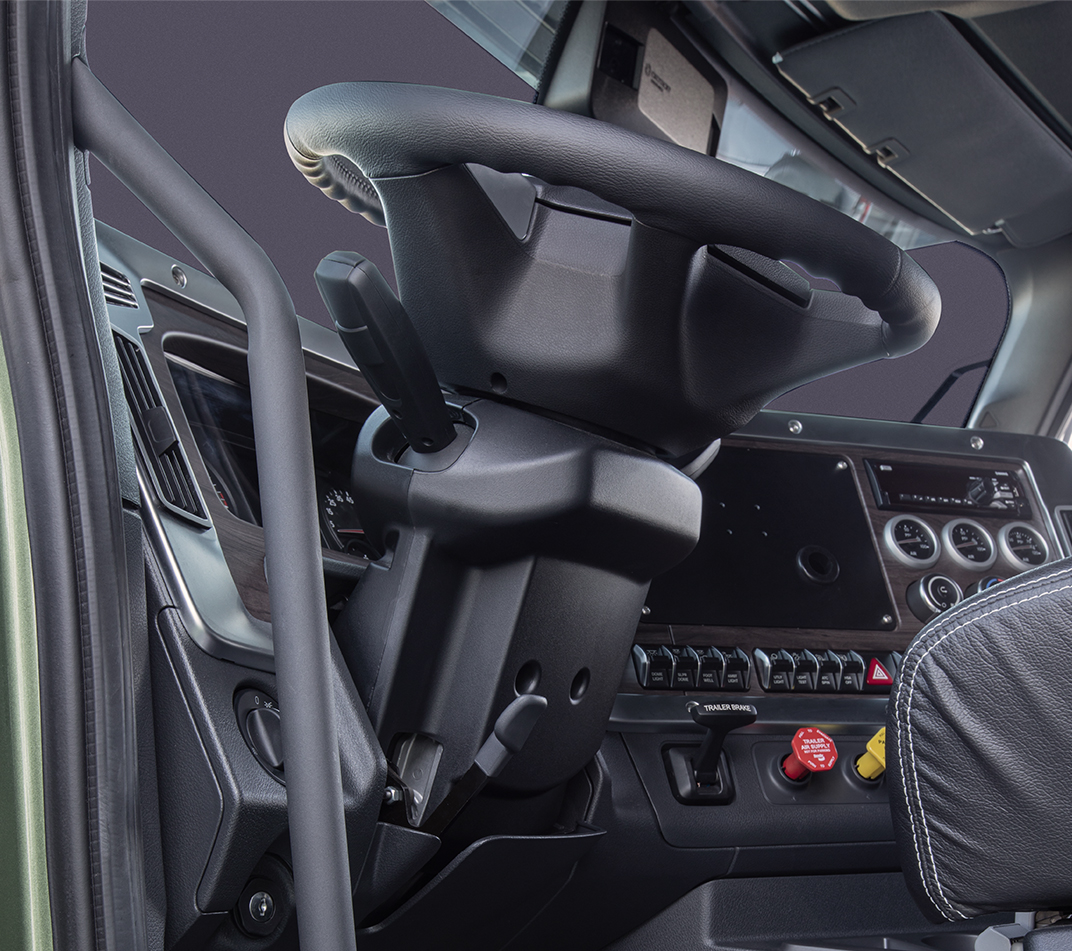 STEERING COLUMN
Fully adjustable to provide full range of motion for increased operator comfort.
TRANSMISSION CONTROL STALK
Allows automated manual and automatic transmission shifting and engine braking functions from the column for safer operation.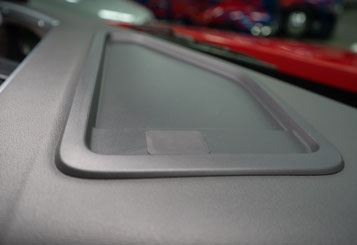 QuickFit Dash Access
Located on top of the dash near the windshield, the QuickFit Dash Access lets you easily route wires to power dash-mounted devices.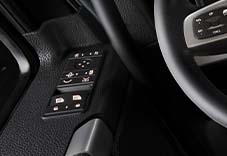 Controls
Remote mirror and window control switches are within easy reach, located on the door panels for convenience.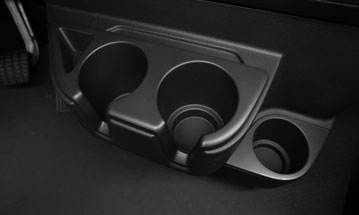 Cupholders
Three extra-large cupholders are within convenient reach of the operator and designed to hold even the largest beverages.
This is how cab life is supposed to feel.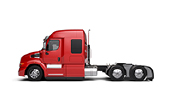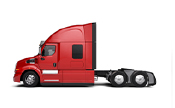 72"
Stratosphere High Roof
Available in Mid Roof
Eat, work, relax and recharge with our optional Drivers Lounge, which features a two-seat dinette and work table, which folds down into a comfortable sleeping area when it's time to call it a day.
Cabinetry
Large wardrobe, microwave and refrigerator cabinets for excellent storage.
Sleeping Options
Both single bed and dual bunk options are available to meet your needs.
Windows
Large 31.5" x 22" sleeper windows available on 60" and 72" sleepers.
Heating
Optional Espar and Webasto heaters are available for increased heating in more extreme environments.
HVAC System
Optional idle-free battery operated dual HVAC system provides up to 10 hours of cooling or 34 hours of heating, with upper bunk vent for enhanced climate control.
Lighting
Standard LED lighting creates a well lit and inviting space with minimal battery draw.
Insulation
Optional premium and extreme climate insulation for maximum comfort.
Power
Optional factory-installed power inverters and prewire options.
Best-In-Class
Specifications
Get the details on the highway truck created to change the way people think about highway trucks.
1. BBC: 128.5"
2. WB: Up to 361"
3. BA: 54.5"
12" daycab and 24" sleeper side extenders with black flexible ends
72" and 60" mid-roof aero roof fairing
Daycab aero roof fairing or adjustable aerodynamic deflector
Chassis side fairings with black flexible skirts
Optimized drive wheel fairings
Flow below mold-in color wheel covers
Detroit® DD13® 370-525 HP, 1250-1850 lb-ft
Detroit® DD15® 425-505 HP, 1550-1850 lb-ft
Detroit® DD16® 500-600 HP, 1850-2050 lb-ft
Detroit® DT12® On-Highway Series
Eaton Fuller Manual 10-speed or 18-speed
7.0MM X 88.0MM X 279.0MM STEEL FRAME (0.28"X3.46"X10.98") 120 KSI
8.0MM X 88.0MM X 281.0MM STEEL FRAME (0.31"X3.46"X11.06") 120 KSI
11.0MM X 85.0MM X 287.0MM STEEL FRAME (0.43X3.35X11.30 INCH) 120 KSI
Intuitive and simple to use PTO control system that makes programming easy
Optional Factory installed transmission PTO's available
Front
Detroit® 12,000-14,700 lbs
Meritor 12,000-13,300 lbs
Hendrickson STEERTEK NXT 12,000-13,300 lbs
Rear
Detroit® single 21,000-23,000 lbs
Detroit® tandem 40,000-46,000 lbs
Meritor single 21,000-23,000 lbs
Meritor tandem 40,000-46,000 lbs
Dana tandem 46,000 lbs
Front
Taperleaf 12,500-14,600 lbs
AirLiner® 12,500-13,300 lbs
Hendrickson AIRTEK 12,500-13,300 lbs
Rear
AirLiner® single 21,000-23,000 lbs
AirLiner® tandem 40,000- 46,000 lbs
Drum Brakes
Air Disc Brakes
WABCO® Anti-lock Braking System (ABS) and optional Hill Start Aid and Traction Control
Fuel
Aluminum 25" cylindrical, plain or polished
LH/RH  60-150 gallon (227-568 liter)
LH and RH split fuel/hydraulic tank options available
DEF
13- and 23-gallon (49- and 87-liter)
Resources
Find all the information, videos and images you need on the incredible new 57X, as well as resources for our other Western Star models.