Tested in a tunnel, proven on the road.
Extensive wind tunnel testing enabled our engineers and designers to create a sleek, modern chassis with bold aerodynamics that help deliver maximum fuel efficiency in all conditions and at any speed. Nothing escaped scrutiny.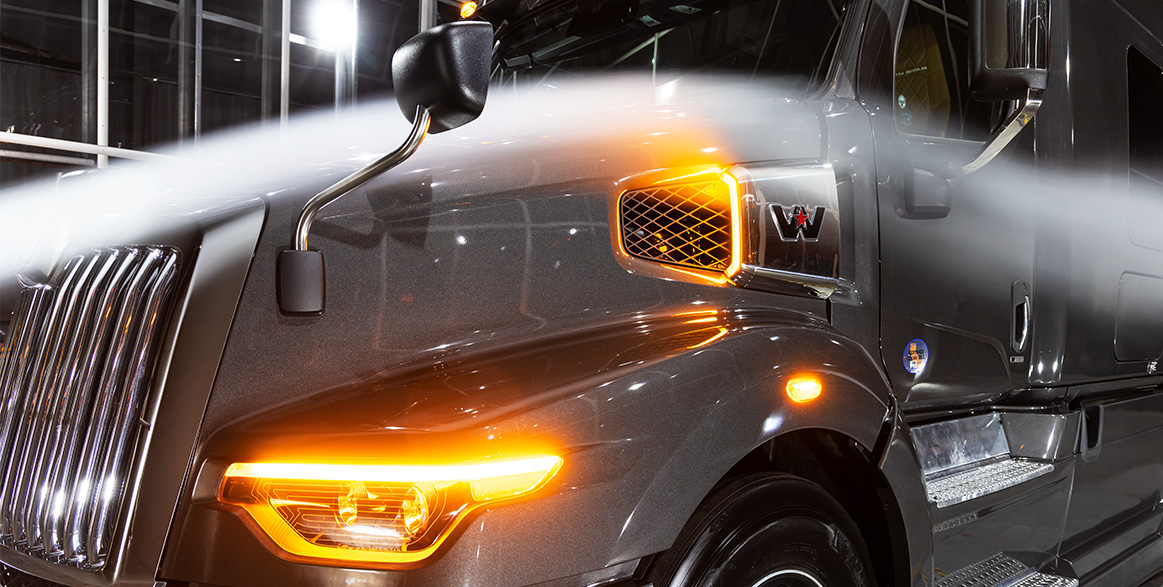 Redesigned hood and door mirrors for enhanced aerodynamics
Full chassis fairings featuring enhanced flexible side skirts
Reshaped front wheel well closeouts
24" side extenders
Optimized low ground clearance bumper
Optimized drive wheel fairings
Extended roof spoiler
Aerodynamic height control
Michelin X Line Energy D+ Tires
Front Bumper
Two-piece painted bumper with integrated air ducts improves aerodynamics.
Wheel Fairings and Covers
Optimized drive wheel fairings and FlowBelow wheel covers reduce drag and improved fuel economy.
Side Fairings
Chassis side fairings with black flexible skirts improve aerodynamics while shielding tanks and batteries from the elements.
Side Extenders
24" side extenders with black flexible ends offering greater aerodynamics and longer life.
Exterior Lighting
All the lighting on the 57X is LED, providing bright light with reduced maintenance and downtime for replacement.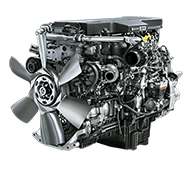 DETROIT DD13
The DD13 engine offers the best of the best in cutting-edge diesel engine technology and engineering. It's been significantly redesigned with drivers in mind, with numerous innovations to increase performance, durability and productivity.
Horsepower

370-525 HP

Torque Range

1,250-1,850 lb-ft.

Displacement

12.8 L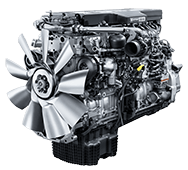 DETROIT DD15
Backed by years of proven performance, the new Detroit DD15 takes reliability, durability and productivity to the next level. Perfect for any operation, vocational or on-highway, the DD15 delivers everything you need from an engine, including greater profitability.
Horsepower

425-505 HP

Torque Range

1,550-1,850 lb-ft.

Displacement

14.8 L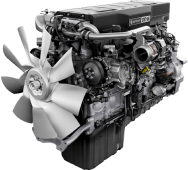 Detroit Dd16
The biggest, toughest and most powerful engine Detroit has ever produced, the DD16® is the only 16-liter engine available. And since it offers the longest service intervals in the industry, it tackles your hardest jobs while increasing uptime and profitability.
Horsepower

500-600 HP

Torque Range

1,850-2,050 lb-ft.

Displacement

15.6 L
57X
PROVEN POWER, EFFICIENCY & RELIABILITY.
The latest and greatest highway truck from Western Star deserves the latest and greatest powertrain options from our partners, and that starts with Detroit. From the new versions of the Detroit® DD13® and DD15® engines, to the proven DD16®, to the newest DT12® automated manual transmission, you'll have the power you can count on.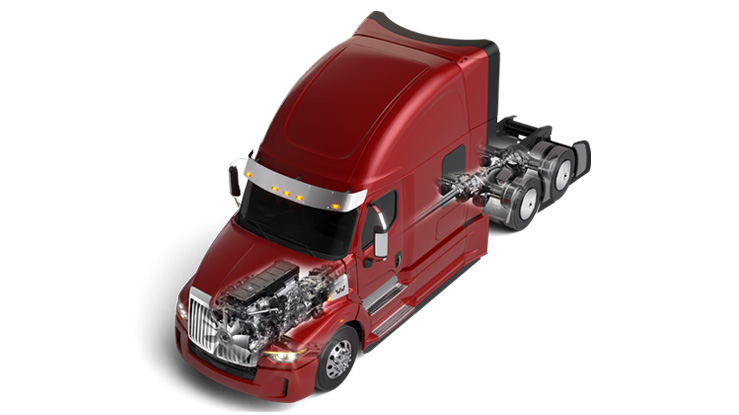 Integrated Detroit® Powertrain
The Integrated Detroit® Powertrain is the most fuel-efficient combination of Detroit® components available. Designed to work together to deliver maximum performance and lower operational costs, its list of advanced features include Intelligent Powertrain Management (IPM6) - the next level of predictive technology with the Detroit® DT12® transmission - and the innovative Axle Lubrication Management (ALM) system.
Available Transmissions
Detroit has taken the long-proven DT12 automated manual transmission and made it even better. Now you can spec your DT12 as direct-drive or overdrive, and even add a PTO for those highway applications that need one.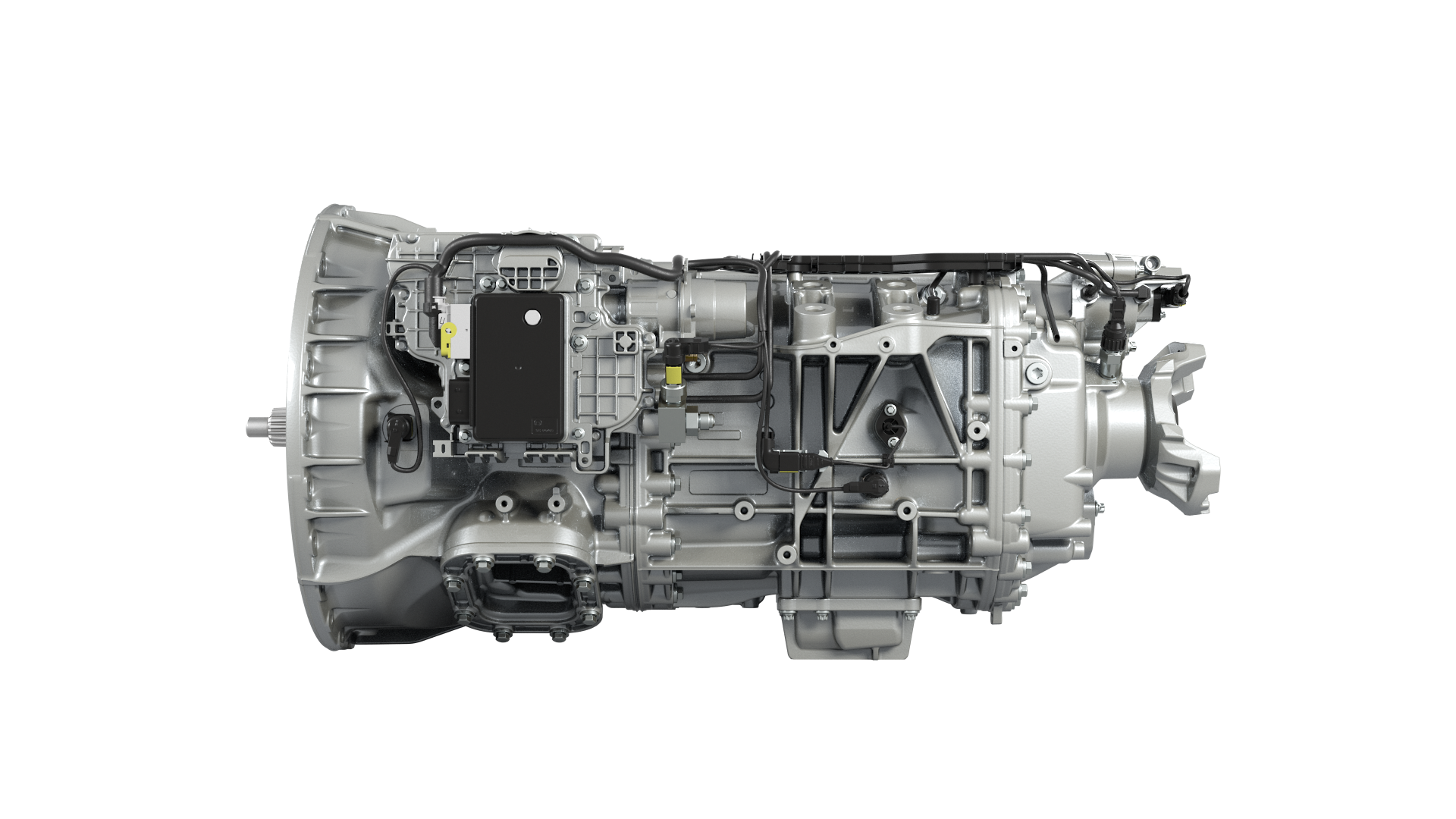 Detroit DT12-HE
Automated Manual Transmission
Torque Range

up to 2,250 lb-ft.

GCW

160,000 lbs

Rear PTO

Optional

Side PTO

Optional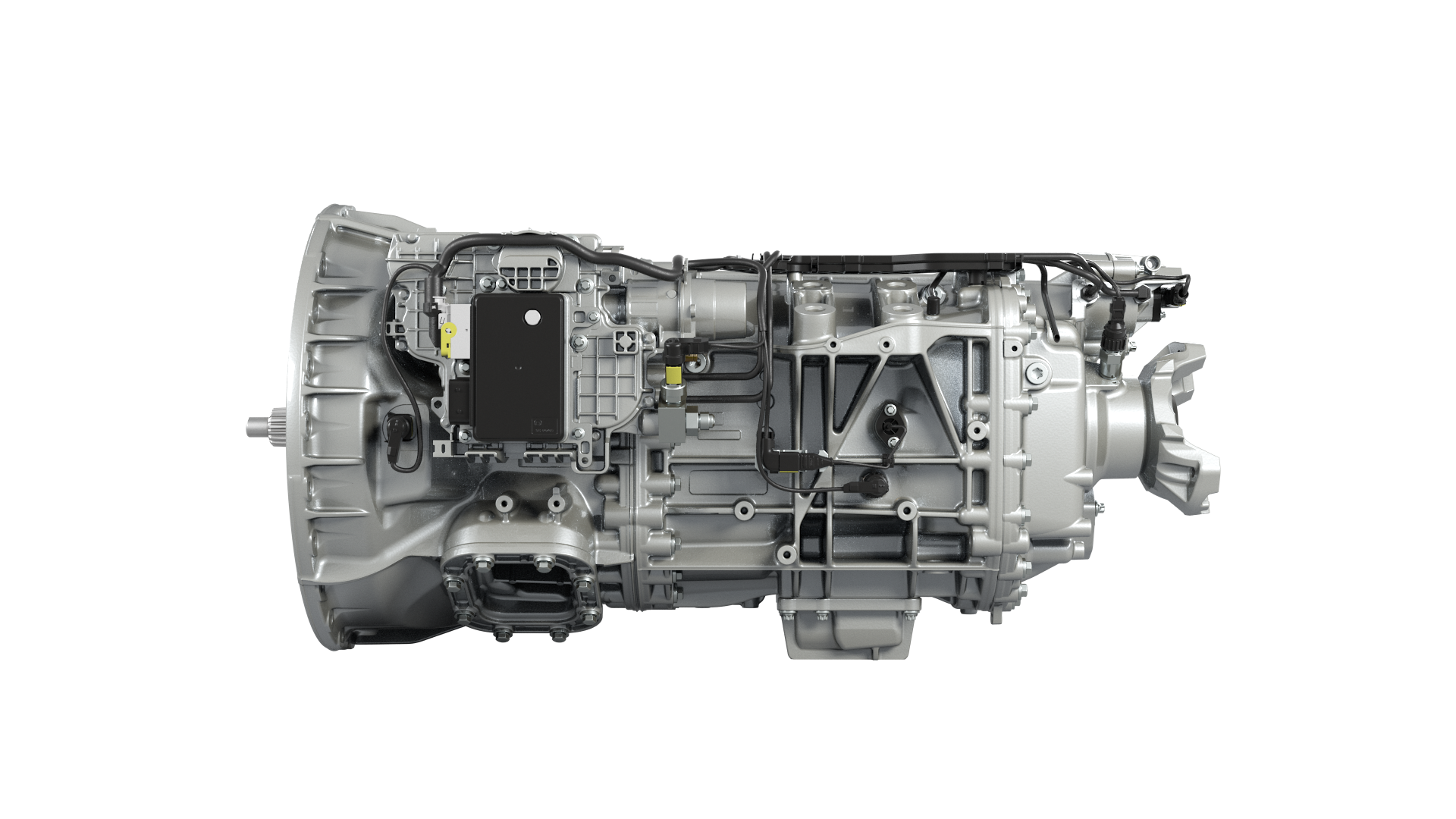 Detroit DT12-HL
Automated Manual Transmission
Torque Range

up to 1,650 lb-ft.

GCW

80,000 lbs

Rear PTO

Optional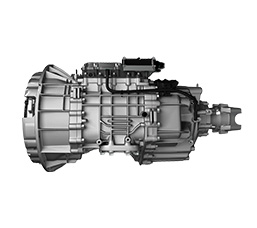 EATON FULLER
Manual Transmission
Torque Range

up to 2,250 lb-ft.

GCW

Unlimited

Rear PTO

Yes

Side PTO

Yes