BUILDING YOUR TRUCK IS NOW EVEN EASIER.
The X-Series lineup of vocational trucks was created with Truck Equipment Manufacturers (TEMs) in mind. We designed the truck to ease body upfit for every type of truck including dump trucks, concrete mixers, and crane trucks, and engineered it with features to make it fast and simple to access wiring and add controls. All 47X technical details can be found in the Technical Resource Guide (TRG). For access to the TRG, log onto DTNAPortal.com.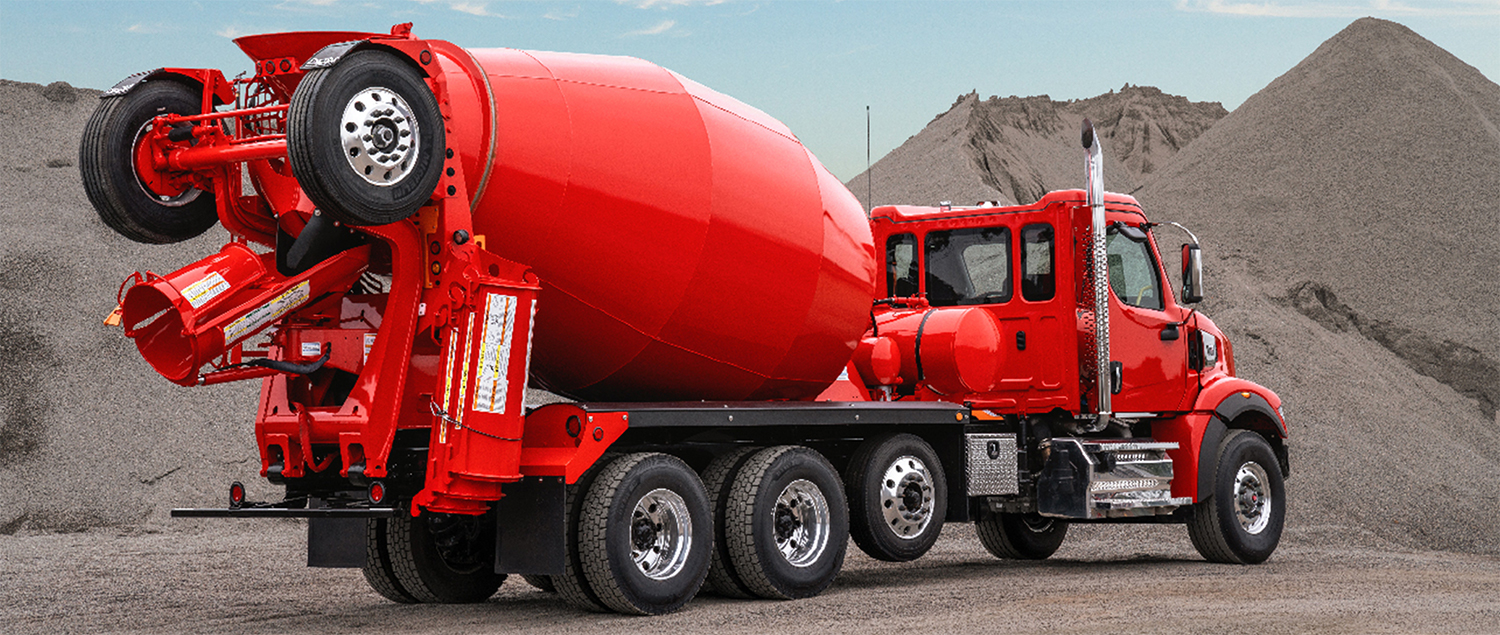 Mid-Chassis Packaging
The X-Series chassis was designed to make it easier than ever to mount bodies for any application. The mid-chassis packaging offered on the 47X includes features that deliver clear back-of-cab to ensure more efficient body integration. Key mid-chassis packaging features include:
Def Tanks
8-, 13-, and 23-gallon capacities — all mounted in the most forward position for consistent fill and fender gaps.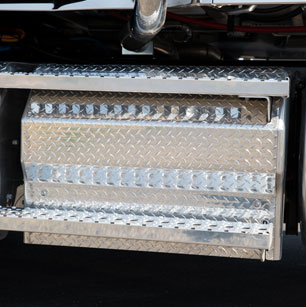 Battery Boxes
Standard battery box mounting inside the cab and under the passenger seat to optimize open frame space. Battery boxes can also be mounted between rails or frame-mounted.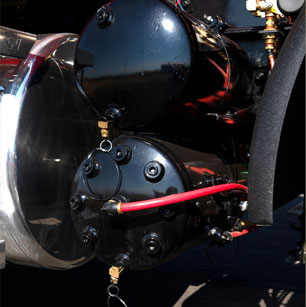 Air Tanks
Can be mounted below battery box, inside or below frame rail, or perpendicular to the frame. Aluminum air tanks are available for additional weight savings.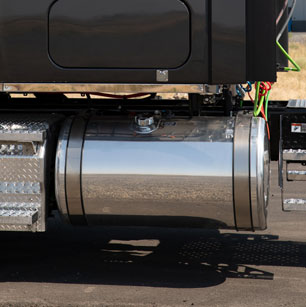 Fuel Tanks
25-inch diameter with capacities from 60 to 150 gallons, and can be mounted either side fore or aft. 60-, 80- and 90-gallon rectangular left-hand fuel tanks with raised mounting available for belly plow applications.
Combo Tanks
Factory-installed split hydraulic/fuel tanks available to save upfit time and maximize frame space.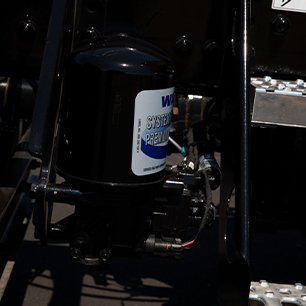 Air Dryer
Updated standard air dryer mounting location clears up frame space behind the cab.
REPTO CAB FLOOR ACCESS
Easier truck equipment integration for applications, such as mixer, that require power using rear engine PTO.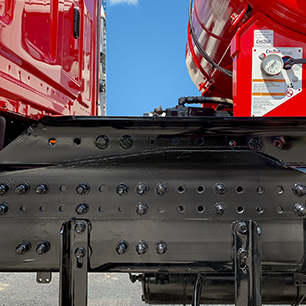 MIXER TRANSITION PLATE
Transition plate options available for easier upfit of mixer bodies.
Chec Tool
Western Star's proprietary CHEC Tools is the interface to the 47X's programmable controllers, enabling TEMs and dealers to view and modify electrical configurations on the 47X.
Key Benefits Of The CHEC Tool:
The CHEC Tool reduces upfit time and makes the customization process user friendly. CHEC gives you the power to customize inputs and outputs and change parameters within minutes — entirely within your organization
Standard templates can be created for your organization, enabling you to select pre-existing configurations based on different applications or customers
The CHEC Tool increases customization possibilities, such as creating custom dash layouts for your customers. This tool is a powerful way for you to better serve your customers' unique needs
47X
QUICKFIT INTERFACE SYSTEM
The all-new QuickFit Interface System makes it easier than ever to integrate truck equipment to the vehicle's electrical power sources. It features an advanced multiplexed electrical system designed for easy TEM interface, programming and access to power. Other features are listed below.
An auxiliary in-cab backwall mounted E-Vault is also available and includes:
QuickFit Connectors

QuickFit Interface Connectors
Powertrain Interface Connector
Body Lighting Interface Connectors (also available back-of-cab or end-of-frame)

TEM-specific power distribution module
High-current power access
Electronic control units stored in the cab E-Vault for easy access
Additional exterior lighting interface for snow plow, beacon and utility lights
All-new PTO control architecture designed to simplify complex PTO control logic programming